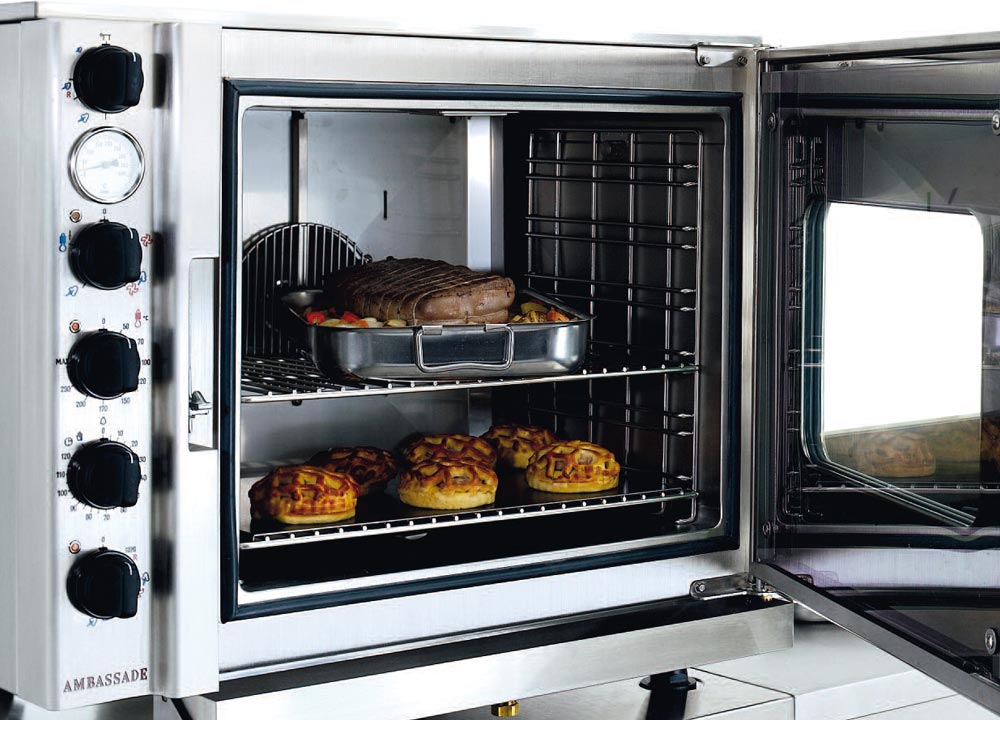 Ambassade de Bourgogne offers two types of countertop electric ovens: forced convection ovens and steam convection ovens.
Forced convection ovens 
These kinds of ovens work by circulating hot air produced inside them using a fan surrounded by heating elements. In comparison to static ovens, they offer various advantages: they heat up much more quickly, are more energy efficient and enable a uniform temperature on various levels to be achieved. What's more, they are robust and efficient thanks to their double-glazed doors, electromechanical regulation and extremely high level of thermal insulation.
Forced convection / steam ovens. 
Steam convection ovens combine the best of both worlds: forced convection and steam cooking. 
These multifunction ovens can be used in three cooking modes: forced convection only; forced convection and steam, known as 'mixed', ideal for white meats, vegetable gratins, terrines; and steam mode, perfect for preparing vegetables and fish.